Jimwat Set To Release His Comeback Single Soon
Genge rapper is finally back up on his fit after a string of misforytunes befell the young Calif Records rapper. Jimwat is set to record music in a bid to plunge back into the music industry.
The "Kitu Kidogo" rapper was speaking to Citizen Radio's Mambo Mseto host Willy M Tuva when he revealed that he was already in the process of recording new music.
Jimwat was involved in a road accidents that left him incapacitated. Fellow artists such as Mejja and Jaguar chipped in to clear his hospital bills. The rapper shot to fame with his hitsong "Under 18" which gave him national recognition. His return has unfortunately been marred by alcohol addiction which he has since recovered from.
This happens at a time when fellow veterans Nazizi and Mr Lenny are also making a come back into the industry. Mr Lenny is working with Grandpa Records while Nazizi is recording at Wyre's studio, Lovechild Records.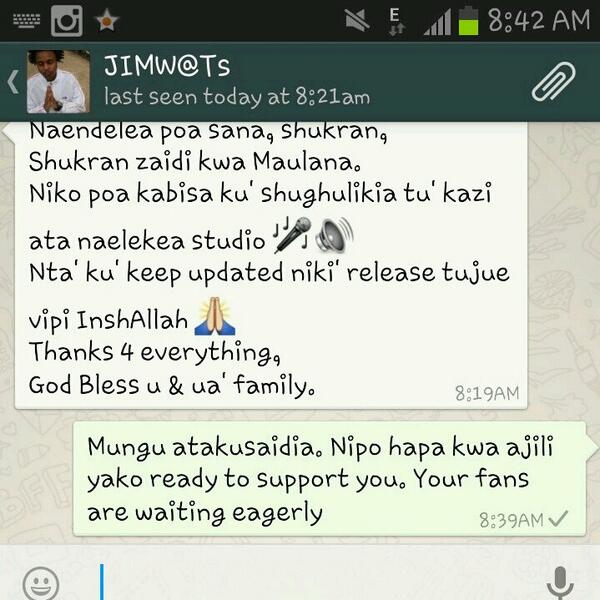 {fcomment}